Herbalix Supreme Solution Intensive Moisturizers
This unique concentrated moisturizer is formulated with a rich blend of oils that contain nutritional essential fatty acids, amino acids and vitamins. When combined, these ingredients have been shown to support natural skin care cellular regeneration.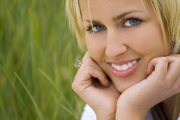 Synthetic chemical and petroleum free
Designed for both men and women
Contains non-RBD* oils for maximum purity and effectiveness
Formulated without water, alcohols, binders, fillers or emulsifiers
Extremely concentrated. A little goes a long way!
Supreme Solution™ intensive body moisturizer: Formulated using a rich and expensive blend of pure, skin beneficial, non-RBD oils, (Olive Safflower, Rice Bran, Almond, Avocado, Pumpkin Seed, Meadowfoam, Carrot Seed, to name just a few). This formula contains NO water. The unique combination of oils penetrates deeply and hydrates thoroughly. This formulation is extremely concentrated and it is important to remember that a little goes a very long way!

[jwplayer mediaid="822″ width=500 height=280]
Click the video to learn about all of the natural, organic ingredients in Herbalix Supreme Solutions.
Supreme Solution is formulated without binders, fillers, alcohols or emulsifiers, so it takes a moment or two extra to absorb – but it is our hope that you will take that extra bit of time to massage yourself, caress your skin, and take the time to rest and renew while applying it. The results are well worth the wait: skin that is nourished, silky to the touch, smooth and supple. The results are lasting.
Available in three wonderful scents: Clary Sage, Tropical Cove and No Added Fragrance.
$27.95 (Large – 6oz.)
$8.95 (Small – 1oz.)
BPA free and leach-free, Herbalix boxes are recyclable.
"Supreme Solution Intensive Body Moisturizers by Herbalix are fabulous. My personal favorite is Tropical Cove. I've tried just about every moisturizer on the market and yours is the best moisturizer I've ever used. I can't tell you how long I've been looking for an all natural moisturizer that works…thankfully, my search is now over." – Denice L., Los Angeles, CA