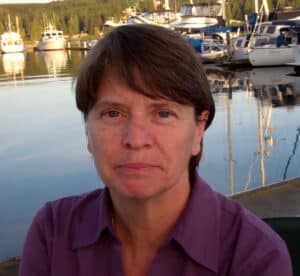 Dr. Paula Strait, D.O., board certified in family medicine with advanced training and experience in integrative functional medicine, is the medical director for Herbalix Restoratives.
Straight is dedicated to applying the osteopathic understanding of thinking fingers (palpation) to diagnosis and treatment. Based on the principles of the unity of the body (mind-body-spirit) and the body's self-healing capacity, she understands the significance of aluminum accumulation in the liver and body and how this affects homeostasis.
As a student at the Texas College of Osteopathic Medicine (TCOM), she had the privilege of studying under Irvin Korr, the Princeton trained physiologist who blazed a trail for all body workers and manual therapists with his pioneering research on the trophic function of nerves (Korr, 1967), and the spinal cord as an organizer of disease processes (segmental facilitation). Korr spearheaded efforts to build the first preventive medicine curriculum in North America giving TCOM national recognition as a leader in rural medicine.
After 25 years in rural emergency medicine, Strait joined the faculty as assistant professor and helped launch the Alabama College of Osteopathic Medicine in 2012.
Board certified in both family medicine and neuromusculoskeletal medicine, Strait is a recognized leader in medical education. She has lectured on a number of topics such as structure-function adaptations, posture, tensegrity and neurodevelopmental primitive reflexes.
Since 1999, Strait has been one of a few international physicians employing the unique integrative approach of visceral manipulation. She credits her training by world-renowned French osteopath and physiotherapist Jean-Pierre Barral with allowing her to appreciate tissue texture changes in the liver. Barral was named by Time magazine as one of the top healing innovators to watch in the new millennium.